BMEI provides training to core employees (leaders, talents, senior specialists, project managers and knowledge workers) in the competencies required to succeed in "the future of work". Our programs enable individuals to significantly increase their performance, while increasing their ability to take on more complex assignments & projects.
We run Open, Company specific and Customised programs, and our next generation learning Academy is based on a digital learning universe combined with high-paced and interactive workshops in a combined blended learning offering.
The digital platform offers convenience, quality and flexibility, and allows us to run a flipped-classroom where the online training and preparation serves as a learning accelerator and enabler for our intense and high-impact workshop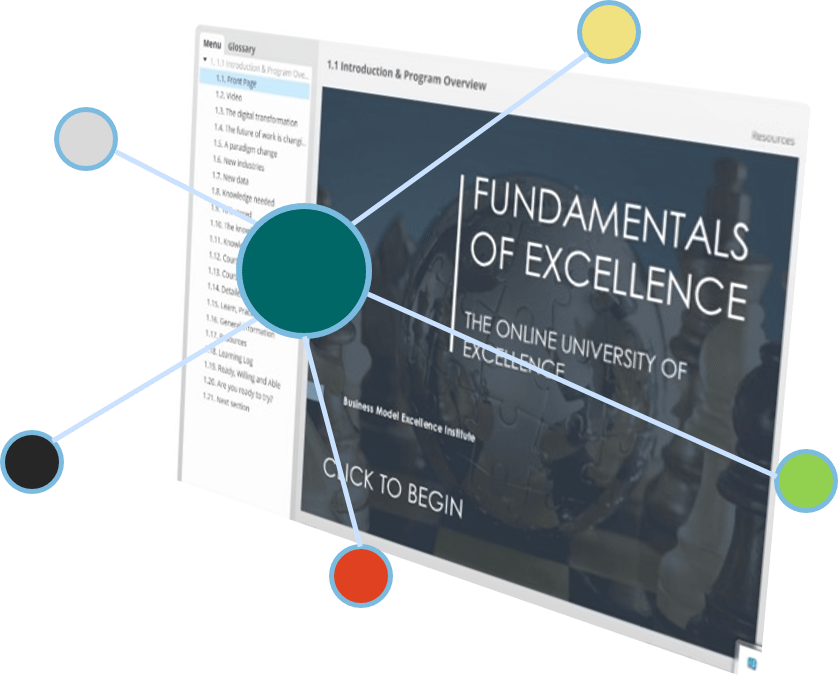 Who should take our training?
Our participants are typically leaders, product owners, project managers, talents and senior specialists interested in increasing their performance to the next level.
You should participate in our Excellence courses if:
You want to increase your critical thinking and creativity, and future proof your carreer and skillset
You're interested in how to dramatically improve your performance and value creation
You want to enhance your business acumen and become more versatile
The typical business professional is usually overworked, time-pressed and under trained, working with a complexity level of tasks that is often above his/her competency level, which increasingly leads to emotional and cognitive stress, and project failure.
So, if you are a business professional (leader, senior specialists or talent) interested in lifting your performance to the next level – and getting in control – our Excellence programs can provide you with a set of transferable competencies that are relevant for virtually any knowledge worker in the future.
Our programs will help you become more calm, confident and in control – which we call "Empowered by Excellence".
Testimonials from previous participants
We offer 5 types of programs: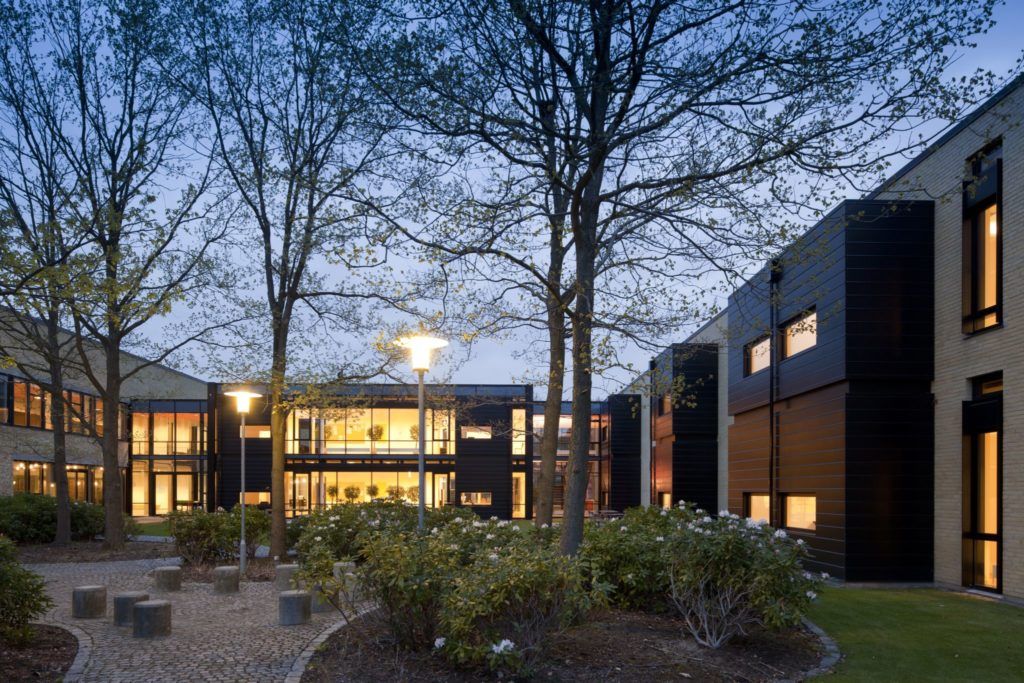 The OPEN courses run every quarter at our Lyngby campus and here you will meet participants from different industries and backgrounds.
OPEN+ is an option that includes 1:1 mentoring sessions where our senior mentors help you apply the new competencies on your work assignments, in order to support, accelerate and deepen the learning impact.
The COMPANY offerings are company designed programs for specific constellations of employees such as high-potentials, mid-level leaders, senior specialists, project & IT managers, etc. having complex tasks.
In the INDIVIDUAL programs we create individually tailored programs for senior leaders that include 1:1 mentoring, in a format that allows for deeper exploration of the participants work activities and challenges.
WHY & WHEN - Return on Learning
"WHY" - for the Individual
Master the tools & methods to increase your impact and reach the next level of performance ("YOU V4.0")…

Discover your potential and grow your capacity – it is much larger than you think…

Succeed with challenging tasks & strategic initiatives and learn how to handle complexity, transformation & digitalisation…

Empower yourself and increase your autonomy – so you are more calm, confident and in control…

Improve your creative skills and innovation through breakthrough thinking and idea generation techniques…

See how to improve your trustworthiness, collaboration and influencing skills – and gain support for you ideas and input

Learn how to "set yourself up to win" and improve your personal brand – and take control of your career… 
Better execution of strategic/ transformative projects needed, but lacking capacity & capability to deliver strategic intent…

Changing business model due to digitalisation with changes to value proposition, organisation, operational system…

Breakthrough thinking required to deliver new innovative & creative solutions to customers…

Need to align the organisation to a common mindset and behaviours, and a shared set of skills (toolbox)

Structural and cultural barriers (e.g. functional silo's) slowing your company down – but need to accelerate and collaborate…

Increasing complexity & ambiguity and employees struggling with time pressures, stress, motivation…

Pressure on margins and need to increase transparency of performance across the organisation…